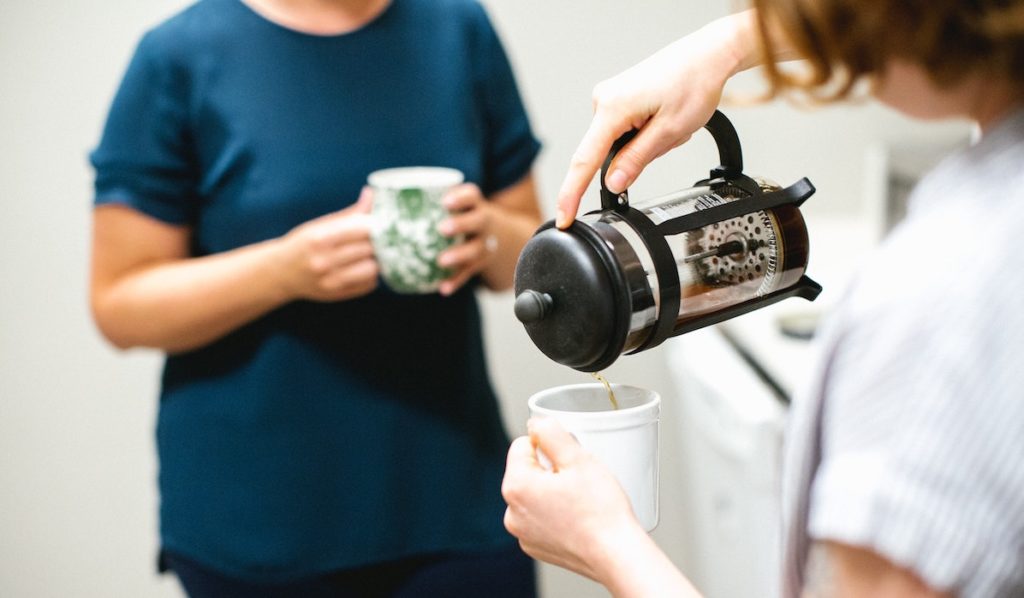 When working remotely, the casual interactions you get around the coffee maker at an office are absent. You need to help your team create those water cooler moments.
How? If you're using Slack or Teams for internal communication, you can create channels for these types of interactions. For example, I've used the following channels to encourage team interactions:
Random Team Chit Chat (for fun chats, silly gifs, memes, and pretty much anything that will put a smile on each other's faces or help blow off some steam)
Kudos (a great reminder to give each other a virtual high five from time to time)
Inspirational Shares (for good quotes or little things that motivate and inspire)
Think about a few channels that your team will appreciate and enjoy.
Also consider how you can encourage your team to support each other directly when they are feeling stuck or uninspired. In an office setting, you can get up and walk 5 feet and pow wow with a colleague. When working remote, those pow wows take more effort.
These interactions might not seem work related, but they really are. They can help keep your team happy, and healthy.