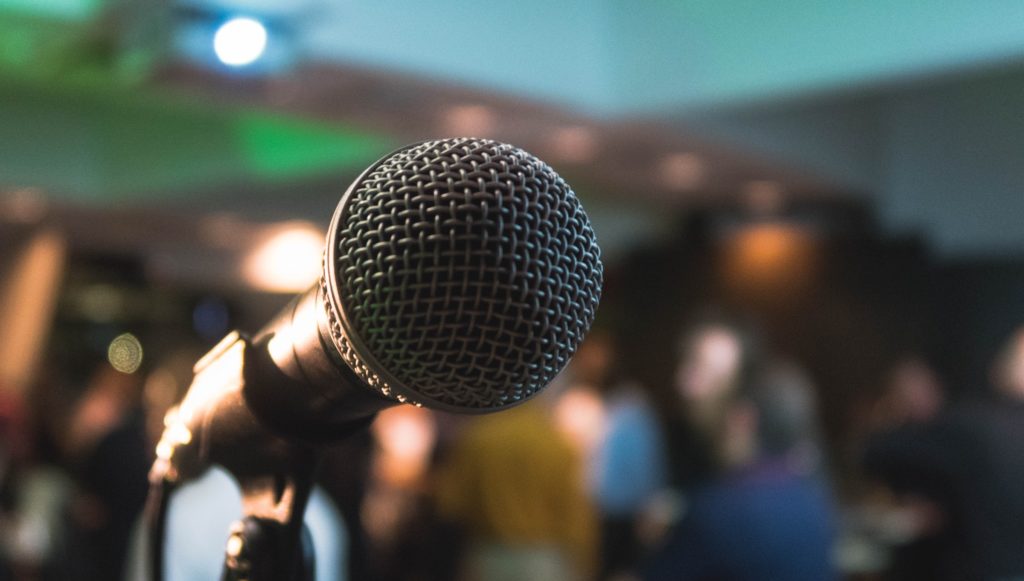 Public Speaking and Presentation Coaching and Training
A presentation is a performance, and no performances are good unless they've been well edited and thoroughly rehearsed. That powerful TED Talk, inspiring keynote, or Broadway show wasn't created this morning. It took time to refine, and lots of trial and error experimenting with the right way to present it.
Public speaking makes almost everyone anxious. But the more prepared you are, and the more comfortable you are with the subject and the audience, the less nervous you'll feel. And with practice, you'll get even better over time.
Whether you need to become a better, more confident speaker or you simply want to rehearse and refine an upcoming presentation with a communication pro, I'm here for you.
Inexperienced with Public Speaking?
I'll teach you how to:
Speak with clarity and confidence
Ensure your nonverbal delivery is effective and appropriate
Tailor your presentation to your audience, whether in a small meeting or a large venue
Feel more comfortable presenting
Experienced Presenter?
I can help you:
Brush up on your skills
Edit your script and slides for maximum impact
Rehearse for high stakes meetings
Make sure an upcoming presentation

connects with your audience, and

is delivered with brilliance
Please visit The Comvia Group's website to learn more about the communication, presentation and leadership coaching and training services I provide.
All I need is 15-to-20 minutes of your time to discuss your challenges and goals to ensure I am a good fit to help.
No charge. No obligation. Let's do this….