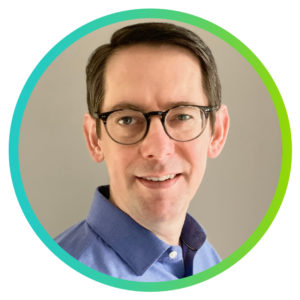 Helping people be their best…
I'm a leadership communication coach and workplace relationships consultant. Through coaching, consulting, and group training programs, I help professionals communicate clearly, speak and present more effectively, build and maintain positive and healthy business relationships, refine their personal brands, and lead with confidence. I also help teams prepare to present at high-stakes meetings and am a skilled advisor to teams with communication problems that impact internal dynamics, relationships, and culture.
Thanks for visiting my personal website. You can learn more about me below, or by visiting my company website at WeAreComvia.com.

There's nothing that I like more than helping people improve their professional selves so they can communicate more clearly and effectively, build and maintain positive and healthy business relationships, present their ideas and concepts well, and lead with confidence.
My coaching sessions and workshops are effective for individuals or teams in a variety of industries. Most of my clients are mid- to-senior-level managers and leaders, or entrepreneurs focused on starting and building their businesses. A lot of them are in the creative or life sciences industries since these areas have been where I have spent the majority of my professional life. I also have specific experience helping drug development teams create compelling messages and present them with clarity and confidence during high-stakes presentations and Q&A sessions. In addition, I have helped many founders and CEOs pitch their businesses to investors and strategic partners with confidence and brilliance.
Here's my story….
I Wanted to Be an Actor
With big dreams of Broadway and beyond, I was formally trained as an actor and director. I did a lot of acting in college and in community theatre, and even auditioned for Rent on Broadway. But I quickly realized that while theatre was (and still is) a passion, it was not the right career path for me.
What I am is an Educator
I started my career teaching public speaking and theatre arts classes to high school students. I've always loved how powerful good performances are, whether in business or in entertainment, and teaching was a great way for me to share this passion with others. I also delighted in helping young people overcome their fears and feel confident communicating with others. I loved the students, but felt I had much more to give than what the confines of the public school system in the 1990s could provide. So, the month before I was to receive tenure, I left. Everyone said I was a fool to leave the job security and benefits I enjoyed as a teacher. They were wrong, and as hard as it was to leave the students who I adored, I'm glad I didn't listen. (By the way, I still teach. If you're looking for a good adjunct professor, let's talk.)
Communication Was Calling
I had also received a degree in Communication Studies during my time at Montclair State University. When I left teaching, I wanted to see if I could leverage my skills in the world of brand- and marketing-communications. I got a job in financial services marketing. I was totally unqualified. The woman who hired me took a chance. I remember in my interview she said, "you've got a lot of the skills I need for this position, but you don't have the right experience. But that's okay, I can teach that." She was right, and she taught me a lot. She literally gave me my foundation in the marketing and advertising industry. I'll always be grateful. This was my first taste of how truly good people in business can do amazing things for those they believe in. And that's the precise mission I'm on today.
A Leader? Who, Me?
After several years in financial services marketing, I was bored. Sales support was most of what we did, and I found myself more drawn to the communication side than the sales side. My boss at the time, another mentor who greatly influenced who I am today, told me that she saw a leader in me. That statement changed my view of myself. I believed her. Partly because I was becoming proud of what I had accomplished in my career, but also because I truly trusted her. She gave me the push I needed to move on (even though she didn't know that meant that I would leave her team. Well, maybe she did).
Entrée Into Agency Life
I met another wonderful teacher and coach who gave me the opportunity to make the move from financial services sales and marketing to healthcare communications. Healthcare agency work was fun and fast-paced. I worked alongside highly educated medical professionals, brilliant scientists, meeting planners, account strategists, and designers and developers. I honed my skills as a communicator and creative director, and learned a lot about good writing from the agency's stellar editorial group. An invaluable job. I still think back about how lucky I was to work there.
The Entrepreneurial Spirit
But the entrepreneur in me had been simmering for a few years and I wanted to see if I had what it took to start and run a business. I was in my early 30s and felt I knew enough about the agency world to start a firm. So I took the leap, and Imbue Creative was born. For 15 years under my leadership, Imbue helped clients' brands build stronger connections with the people they serve. It was fun stuff and I'm thankful every day to the people who have helped Imbue grow over the years. If you're looking for a rockstar creative agency with experience in healthcare, medical communications, nonprofit, education, or local business branding, get in touch with them.
And now…
I am on a mission to use my 28 years of experience as an actor, educator, and communication strategist to help professionals be more clear, engaging, and effective in their work. My clients take comfort in the fact that I understand the inherent and unique challenges and dynamics they encounter every day.
Let's make the business world better through good communication and stronger relationships. I look forward to speaking with you to discuss how I can help you reach your goals.
Michael Piperno, MS
People have more power in their individual strengths and talents than they realize
Everyone can be a better communicator for those they love or lead
When you feel a sense of purpose you are unstoppable
People who feel stuck often need help tapping into the power within them that will get them unstuck
Relationships take work, and mutual understanding​
Thoughtful and clear communication saves time, frustration, and money
The best leaders are also expert communicators
All I need is 15-to-20 minutes of your time to discuss your challenges and goals to ensure I am a good fit to help.
No charge. No obligation. Let's do this….