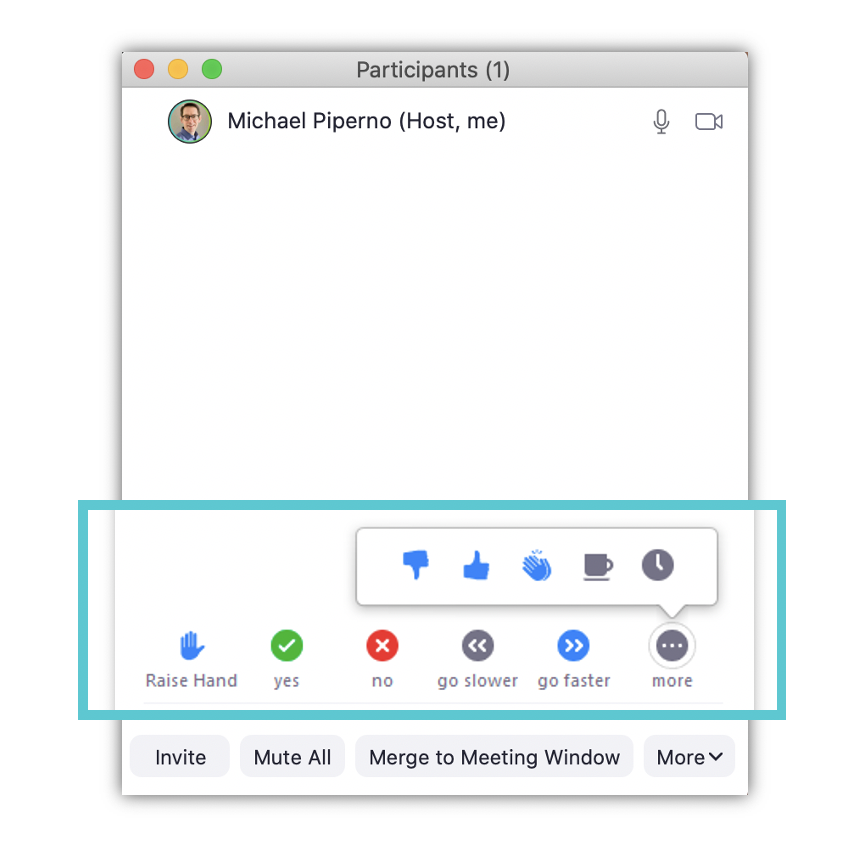 Many people don't know about the enhanced nonverbal feedback feature in Zoom (which is off by default). By enabling this feature, you and your participants get an extra set of icons in the participants box. This allows your meeting attendees to raise their hands, answer yes or no questions, ask for a coffee break, and more!
I like these nonverbal features more than the "Reactions" feature when I give workshops or conduct long meetings. I ensure my meeting participants know about them and I ask them to use them to communicate with me. For example, in my online workshops, I have several instances where I ask my attendees questions and direct them to answer me using the green and red yes and no icons. 
Using this feature along with the chat box helps me make my virtual meetings more engaging. It also helps me read the room more easily, which can be tough in the virtual setting.