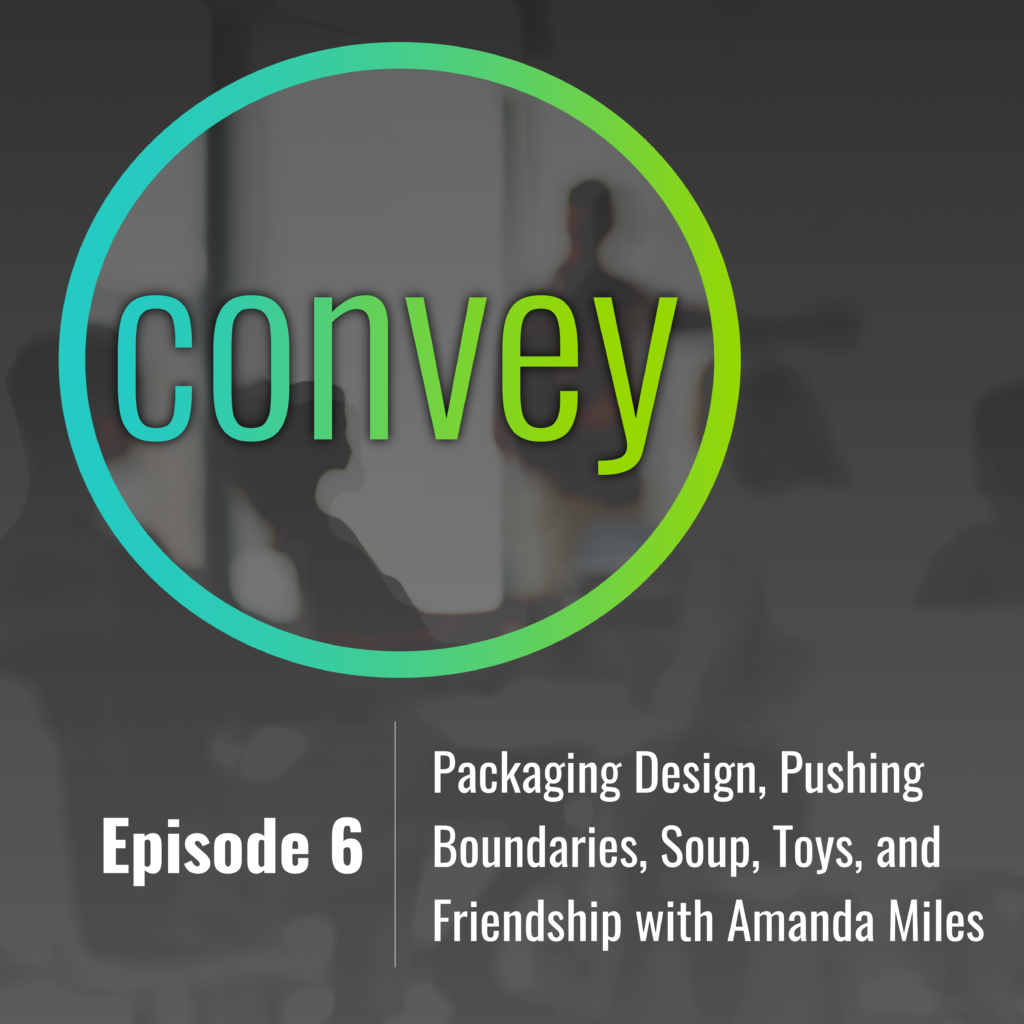 My friend Amanda is one of those people I can call after months have gone by, and it's like time never passed. We can jump right into the conversation with a 5 second runway and we're laughing and chatting like we were back in high school.
I asked Amanda to be a guest on Convey because she is a master visual communicator. The work she does as a packaging designer for some of the world's biggest brands sells products without uttering a word. Now, that's what I call visual stopping power.
In this episode you'll hear how Amanda approaches her work — it's a story about listening well, truly understanding your audiences, pushing boundaries, and standing out through good, thoughtful design. 
Listen here on my website, on Apple Podcasts, Spotify, Anchor.fm or anywhere you subscribe to podcasts.
Learn more about Amanda here: https://www.linkedin.com/in/ammiles/
Check out this episode's sponsor, Darianna Bridal and Tuxedo: https://www.dariannabridal.com
Learn more about your host, Michael Piperno: https://www.michaelpiperno.com