When putting together my latest workshop, I had fun creating visual examples of the mistakes people make when they are on video. Here are the four top offenders I see quite often.
1. The Submarine Periscope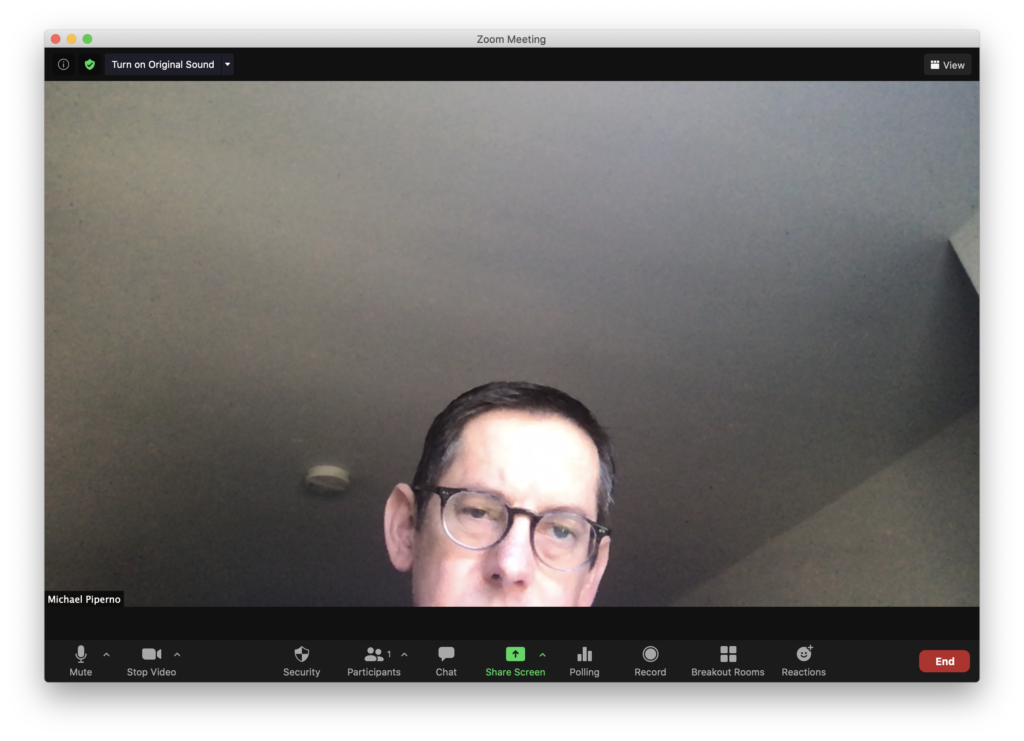 If we can see more ceiling than we do you, readjust! Make sure your face is in the top two-thirds of the screen.
2. The Backlit Extravaganza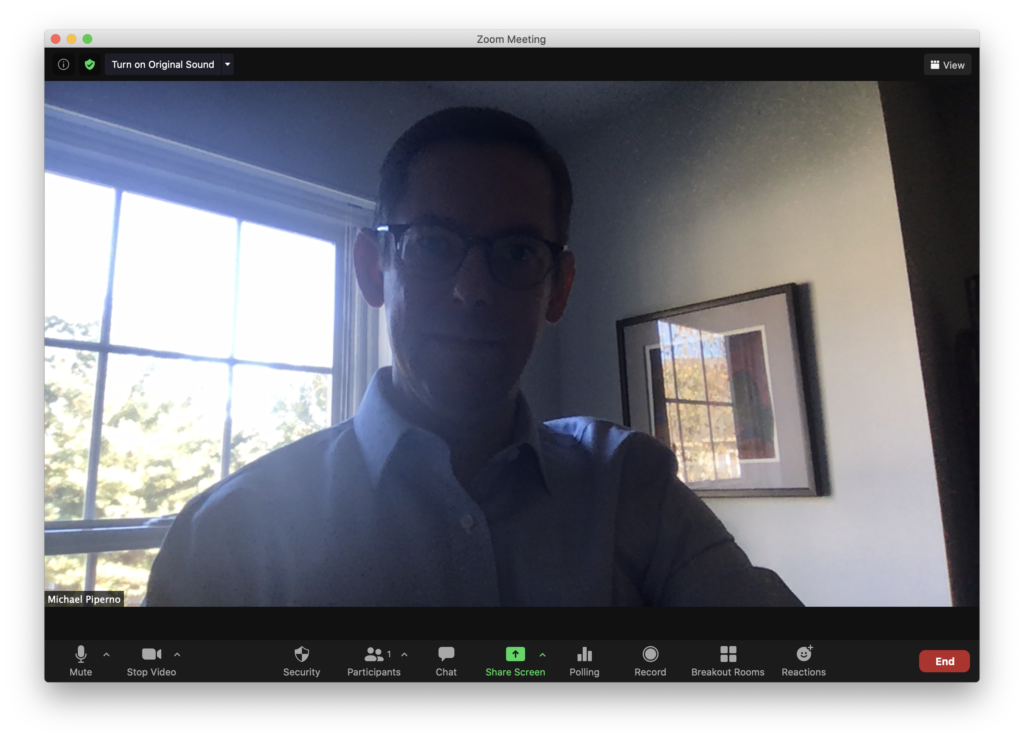 Make sure the room is well lit to avoid grainy video, but don't put bright light, such as a window, directly behind you. Light yourself from the front.
3. The Double Doozy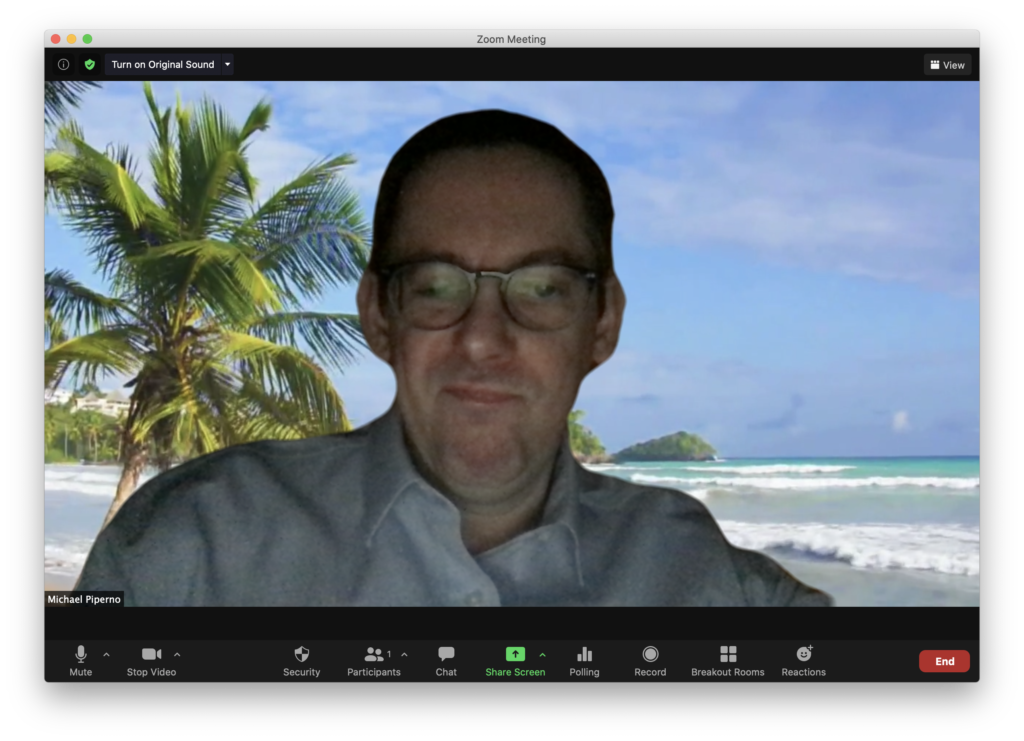 Virtual backgrounds seem like a fun idea until they become distracting. If you use a virtual background, get a green screen or design a background that works well when you test it. And remember, keep it professional when your credibility is on the line. This is called The Double Doozy because the background isn't the only problem. The lighting on my face is too dark as well. Ugh.
4. The Nose Hair Investigation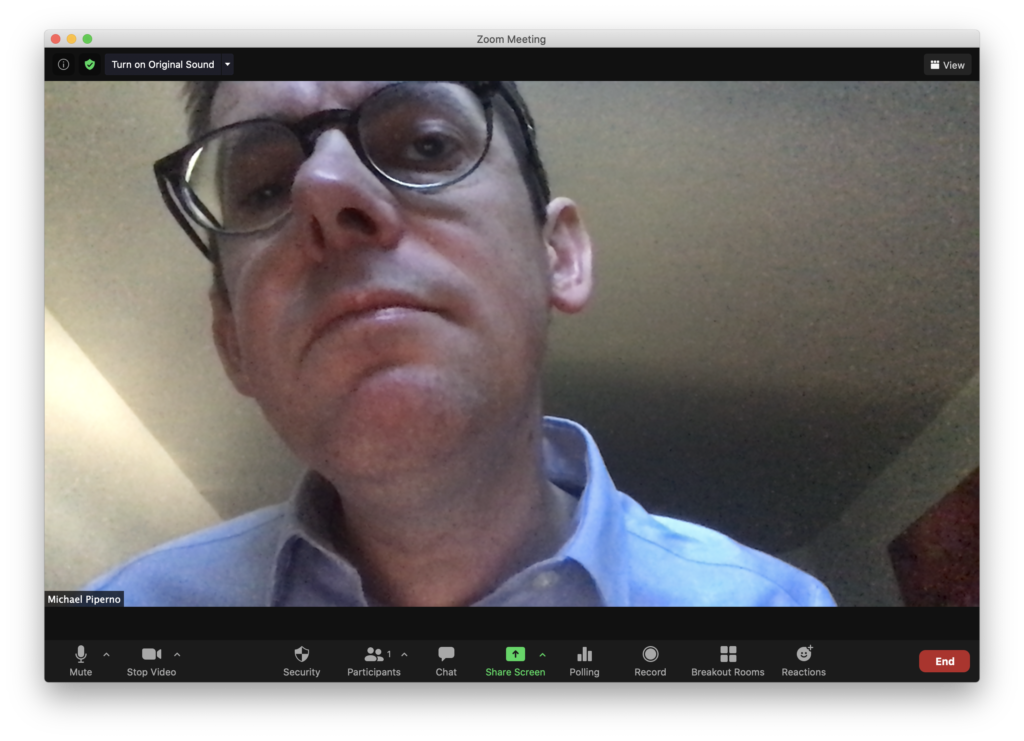 This is a flattering one, right? No, it's not. Put your laptop on a stack of books or get a stand.
Test and Test, Then Look Your Best
Your video doesn't have to be studio-quality, but with a little testing of viewing angles and lighting you can ensure you look your best on your next Zoom call.
For more tips, ask me about my new workshop on Remote Leadership Presence.