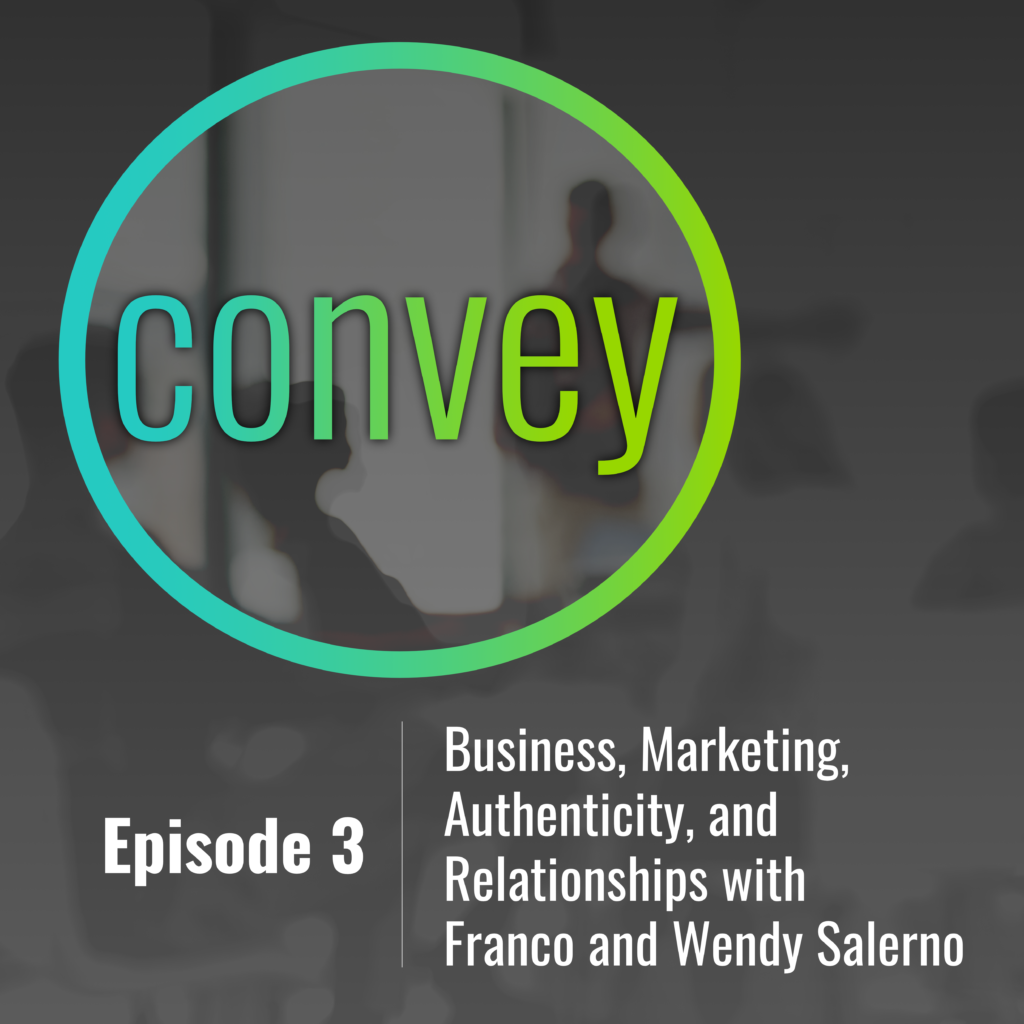 In this episode, my guests are Franco and Wendy Salerno, a husband-and-wife team who built and run a successful business, Darianna Bridal and Tuxedo, here in my home county of Bucks County, Pennsylvania. I wanted you to hear about their business because they've done an exceptional job marketing it. In fact, they've done a better job communicating with their prospects and customers than just about any other local business I've seen. Equally impressive is the level of service they provide to their customers.
What's their secret? They generously share a lot of their strategy in this episode.
In our conversation we also talk about how even in a tough year, both personally and professionally, they let their creativity, integrity, honesty, and authenticity guide the way — building strong relationships and adding to their network of raving fans as a result.
Listen here on my website, on Apple Podcasts, Spotify, Anchor.fm or anywhere you subscribe to podcasts.
Visit the Darianna Bridal & Tuxedo Website: https://www.dariannabridal.com
Check out this episode's sponsor, Lacona Supply: https://laconasupply.com