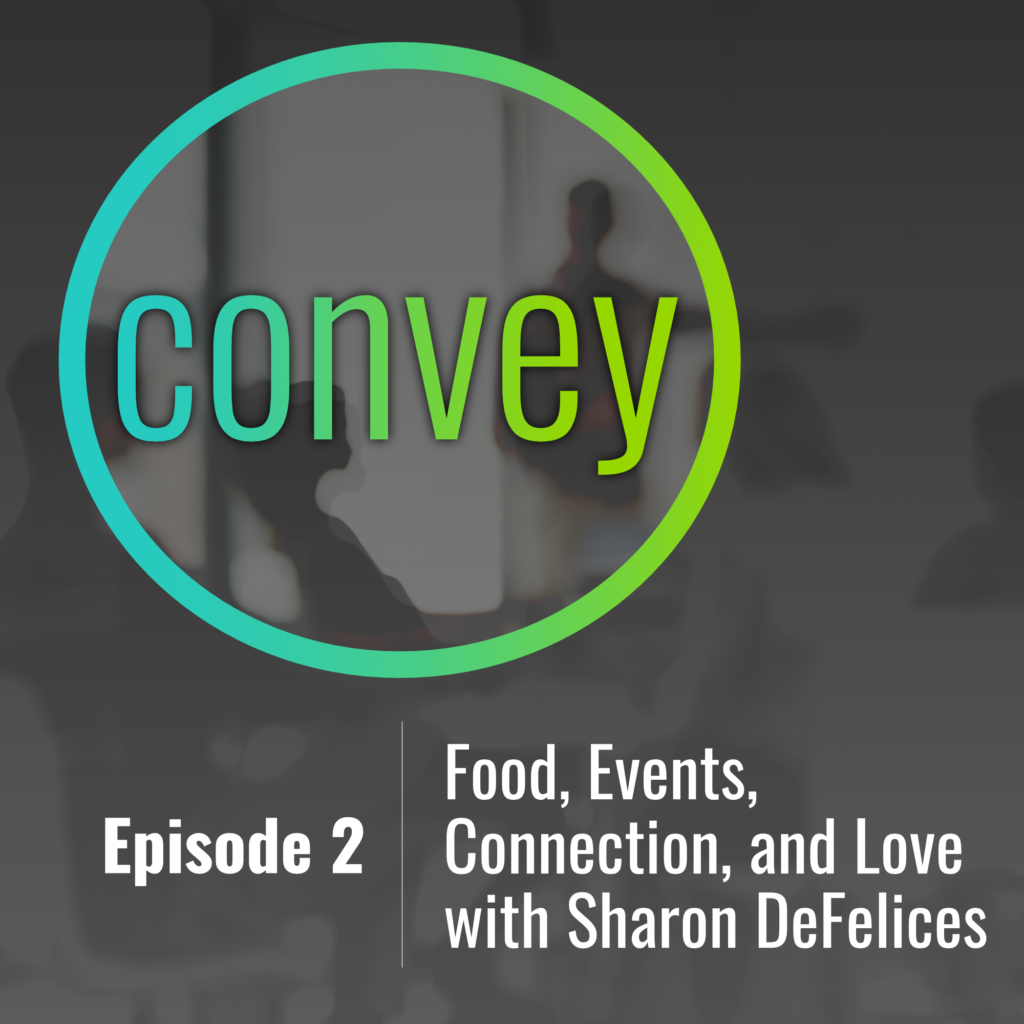 Thanks to all of you who gave me positive feedback on my first podcast episode. Your encouragement means a lot.
For my second episode, my guest is food, nutrition, and wellness expert — and corporate event strategist — Sharon DeFelices. Sharon and I talk about how clear communication is critical in her line of work, which includes planning and running events that incorporate health and wellness into the experience. You'll be amazed by what goes on behind the scenes to ensure people enjoy the food and beverages they are served at an event — as well as the role food and nutrition can play in a productive and successful meeting. We also touch on a lot of other topics including the connections we create through the food we make at home.
Sharon also shares the fascinating story of how she went from nutritionist to chef to owning a company dedicated to healthier meetings with happier and more productive attendees. It's an inspirational story about finding your purpose, and pursuing it fiercely.
Listen to it here on my website, on Apple Podcasts, Spotify, Anchor.fm or anywhere you subscribe to podcasts.