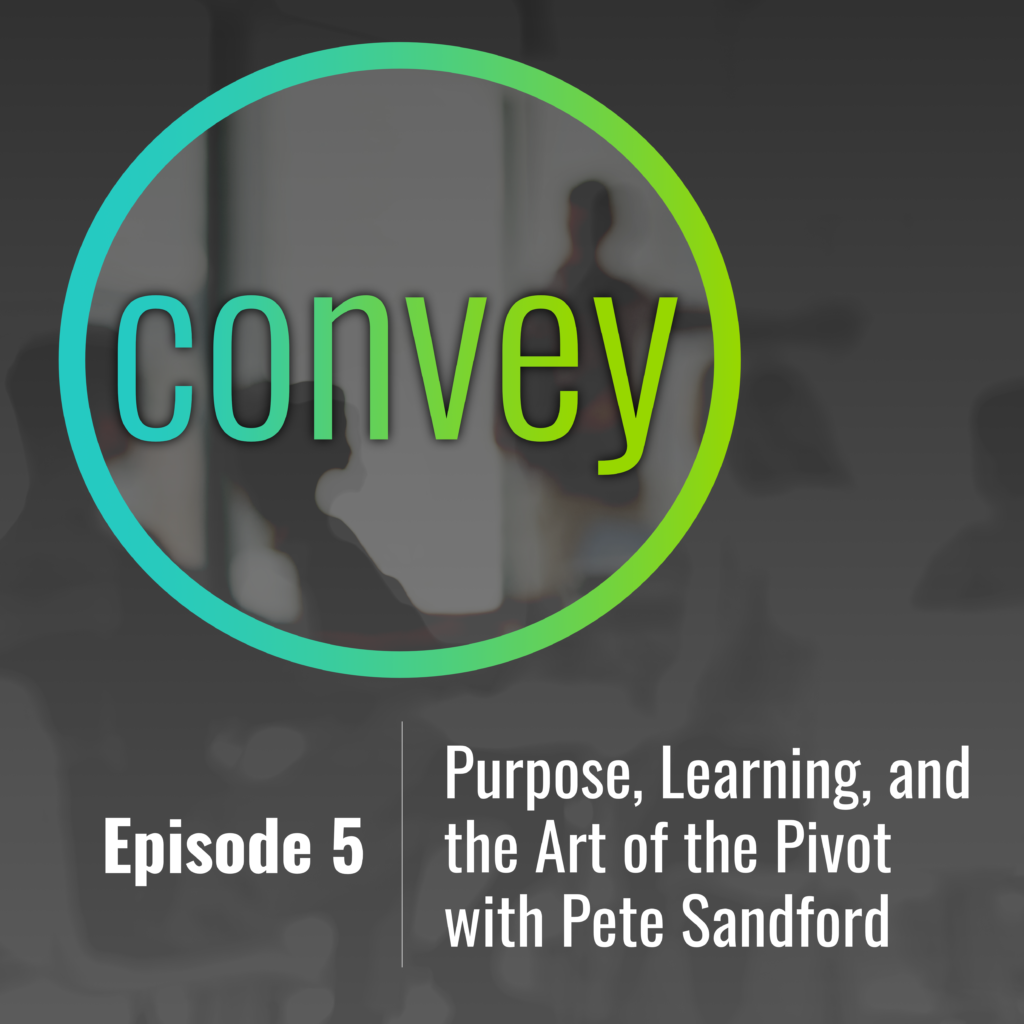 I originally invited my friend Pete Sandford of NXLevel Solutions to join me on Convey to talk about how he masterfully communicates as a sales and business development guy.
But when he and I were talking a few weeks ago, we got on the topic of our respective career paths and on the topic of purpose — which many of you know is one of my favorite topics.
Pete's story is very different than mine, but we share a very similar perspective on the common theme or thread in our stories. That thread is something most people have — they just haven't spent much time noticing it. 
Listen to this episode to hear Pete's story — it's about purpose, pivoting, adapting, and growing as a lifelong learner. And yes, we also touch on his unique and authentic style of selling.
Visit Pete's Websites: http://www.nxlevelsolutions.com and https://www.intelalearning.com
Check out this episode's sponsor, Darianna Bridal and Tuxedo: https://www.dariannabridal.com
Learn more about your host, Michael Piperno: https://www.michaelpiperno.com