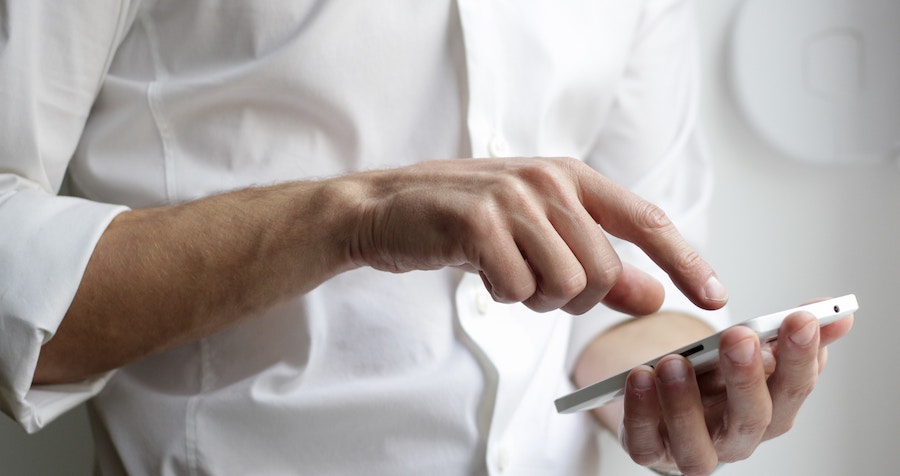 "I wish this conversation was as important as your phone." That's what I said to myself recently when a colleague kept looking at his phone with each buzz that came through during our 15-minute conversation. I was giving him what I thought was pretty valuable free advice, but I had to repeat myself so many times that I simply stopped being giving with my time and defaulted to meaningless chit-chat. I was annoyed, but then this experience did make me think about my own behavior.
My mobile phone usually sits face down beside me at home at the dinner table and lives in my pocket during meetings at work. Like almost everyone else, it's nearly impossible not to look at it when it does that glorious ding or buzz that lets me know someone on the other end has something to say to me. At work, my excuse for having the phone with me at all times is to ensure I don't miss a meeting (I live by my work calendar and its notifications).
I love my phone. I was one of those people you saw on TV back in 2007 waiting outside an Apple Store to ensure I got mine on launch day. However, I don't like what all of these mobile screens have done to face-to-face communications. Last weekend, I observed a family of four at a restaurant (two parents, one late teen, and one early teen). They were all texting with others on their phones instead of talking with each other. (Maybe they were texting each other!) In business, I've had to pause meetings and sit and wait for clients to answer emails, calls, or texts on their phones before continuing our conversation. Are all of these interruptions really worthy of harpooning the momentum of a conversation with another human being who is in your presence?
Of course they aren't. The rare emergency is understandable; the constant interruption is disrespectful. We can do better.
So, two months ago, I stopped bringing my phone to meetings and it's been wonderful. I also leave it in another room when I have dinner at home. I was never the type who would take a call or respond to a message during a meeting or during dinner, but my phone would still buzz in my pocket taking my mind off of the conversation for a brief moment. That brief moment was enough to throw me off the path of what I was saying or what someone else was sharing. Without the phone there, I'm fully present and not distracted.
Try it.
Leave your phone behind during work meetings unless you're expecting that rare, critical call. And when that's the case, tell the people you're with why your phone may need to trump your time with them. It's a simple thing, but it will make people feel like you care about them more than the other person vying for your attention through your mobile device—one that likely doesn't truly need an immediate response.