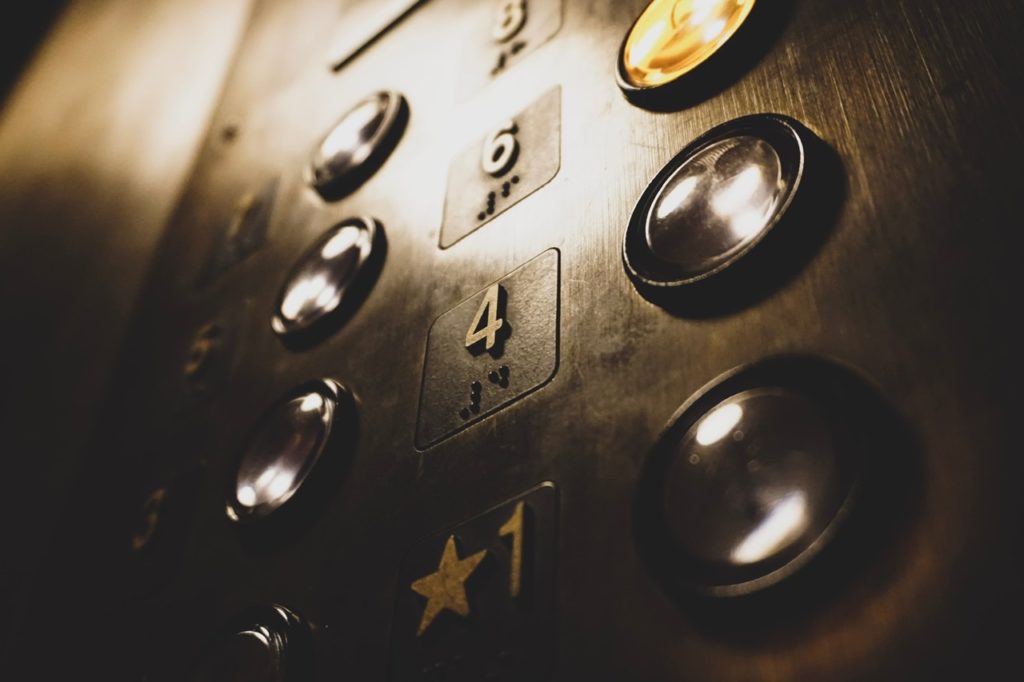 I've probably written or refined more than 200 elevator pitches over the years—you know, the short blurb that you're supposed to memorize and be ready to spew out in the time that it takes to impress a prospect during an elevator ride.
The concept behind the elevator pitch makes sense. You need to be able to tell someone about your product, service, or organization quickly and clearly. And yes, you need to be prepared to do so.
However, when you stop thinking about "pitching" and start thinking of it as sharing or educating, you can turn a dry, planned pitch into something much more useful: a conversation.
Here's how to do it:
Think about who you help and how you help them. Then write down several short statements about how you solve their problems or make a difference. These will become what I call your "library of nuggets." Some examples: "I help people overcome their fear of public speaking." Or "Our app helps people create secure passwords and use them conveniently on all of their devices." Be sure to include a few nuggets about why your solution is better than others.
When you meet a prospect, find out who they are before you tell them about yourself. This will not only make you more approachable (you're showing them that you care about who they are and what they do), it will also allow you to steer the conversation in a way where you can connect with them and start a meaningful conversation.
Once you know who they are and what their world looks like, pull from your library of nuggets to tailor your conversation to their specific perspective and needs.
Try to start with a question that you think they will be able to answer easily, which will let you include them in the story you're about to tell.
Here's an example:
Hi, I'm Thomas. What's your name?
I'm Dana.
Nice to met you, Dana. What do you do?
I'm in commercial banking. How about you?
Well, in banking I'm sure you know how people have so many passwords to remember these days, but they don't always use secure ones.
Yes, it's a problem. I have too many passwords to remember myself!
Right, and most people use the same insecure password for a lot of their accounts. That's not good. But it's impossible to keep track of multiple passwords that are secure. My company created an app that creates and keeps track of all of the different passwords you need and makes it really easy to call them up when you need them.
That sounds great. What's the name of the app?
And here's another example that I used the other day:
Hi, I'm Michael.
Hi, I'm Andrew. What does your company do?
Do you know anyone in marketing at your company?
I'm in HR, but I talk with our marketing director Connie a lot. She really has a lot on her plate.
Yes, solo or small marketing teams are usually stretched pretty thin. We actually work with a lot of in-house marketing directors who have some really good plans in place, but they don't have the writers, designers, and digital marketers on staff to get everything done that needs to get done. My team helps them with that.
Wow, I think Connie needs to talk to you.
I'd love to speak with her. Some of our clients just need a really good creative team to help execute the plan that is already in place, and some need our strategic guidance to guide or expand their plan. No matter what Connie's situation is, I'm sure we can find a way to help.
---
Not every introductory conversation will be the same, and that's the point. An elevator pitch is written for one person, you. Real connections require more. Give them the courtesy of a conversation—just be ready with your library of nuggets so you feel prepared to tailor the conversation for each individual.